Our February SF NACE event is right around the corner and we're really looking forward to seeing everyone for an afternoon of sampling amazing food and hearing about what's trending in Indian weddings from Chef Ranjan Dey himself!
Chef Ranjan Dey started his career in the food business at the age of 14 at Calcutta's Park Hotel as a vegetable cutter. After finishing high school, he graduated from Institute of Catering Technology, Hotel Management, and Applied Nutrition. He then worked at the Grand and Great Eastern Hotels in Calcutta before he moving to New Delhi where he worked in Akbar and Janpath Hotels. Prior to moving to Hong Kong, Ranjan spent two years as a senior Chef in the kitchens of the Maurya Sheraton Hotel in New Delhi. On January 20th 1984 he opened the first New Delhi Restaurant in Tsimshatsui, Kowloon, from there the restaurant grew and he moved New Delhi's three times before settling into San Francisco.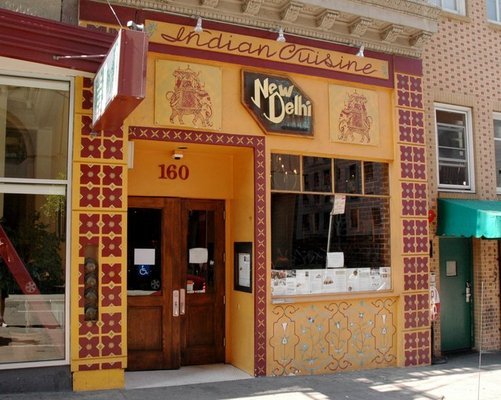 Now the restaurant is decorated like a Maharajah's ornate banquet room and serves food made from some of the freshest ingredients available. They host weddings, cater events, and offer planning services for Indian weddings held at the restaurant!
We're excited to learn from Chef Ranjan in his beautiful restaurant!
Be sure to get your tickets ASAP here.
Follow New Delhi and Chef Ranjan Dey on Facebook and visit their beautiful website for more information!